Welcome to the Website dedicated to our daughter Laura.
In early June 2001, when Laura was three years old, she was diagnosed with a brain tumour (Medulloblastoom).
Laura had to undergo two operations, numerous scans and medical examinations followed by seven weeks of radiation therapy and chemotherapy. However, none of the treatment helped. When in October 2001, Laura was unable to walk and in a short space of time, became paralysed, it was discovered that the tumour had spread to her head and back. The medical experts, very surprised at this development, informed us that there was nothing more that could be done for Laura.

At 2.30am on the 7th November 2001, after a long and brave battle for life, our darling little girl died with us at her side, at home.
On the 10th of November, Laura was buried in the company of many well-wishers.

We have gone through and continue to experience a wide range of feelings, including anger, loneliness, emptiness, sorrow and many more. Above all, we ask the question; WHY? In an attempt to answer the question and express these feelings, we decided to create this homepage and dedicate it to Laura's memory.
It would be difficult to translate the entire story so we hope that the photos relate it adequately.
Thank you very much for visiting Laura's homepage. Please feel free to leave a message in the Guest Book.
Leon and Alexandra Voncken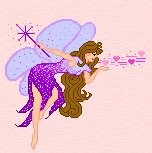 Translation of the buttons:
CONDOLEANCE REGISTER (TEKEN/LEES) -> GUEST BOOK (SIGN/READ)
LAURA'S VERHAAL -> LAURA'S STORY
GEBOORTEKAARTJE -> BIRTH ANNOUNCEMENT CARD
LAURA'S FAVORIETE………. -> LAURA'S FAVOURITE…
…ETEN -> …FOOD
…SPEELGOED -> …TOYS
…DIEREN -> …ANIMALS
…MUZIEK -> …MUSIC
…TV PROGRAMMA'S -> …TV PROGRAMMES
…VIDEO'S -> …VIDEOS
…VRIENDJES EN VRIENDINNETJES -> …FRIENDS
FOTO'S NAASTE FAMILIE -> FAMILY PHOTOS
(klik op de foto voor een groter formaat) -> (click on individual photos to enlarge)
FOTO'S BEIDE OPPASSEN -> PHOTOS OF BOTH NANNIES
FOTO'S -> PHOTOS
…LAURA 1998 -> …LAURA 1998
…LAURA 1999 -> …LAURA 1999
…LAURA 2000 -> …LAURA 2000
2001 T/M MEI -> PRIOR TO MAY 2001
AZM EN RTIL ZIEKENHUIS -> AZM AND RTIL HOSPITALS
LAATSTE FOTO'S -> SOME FINAL PHOTOS
ROUWKAART EN ADVERTENTIE -> FUNERAL CARD/ANNOUNCEMENT
UITVAARTDIENST -> MEMORIAL SERVICE
FOTO'S LAATSTE RUSTPLAATST -> FINAL RESTING PLACE
BOEKENTIPS -> RECOMMENDED READING
GEDICHTEN -> POEMS
ARTIKELS OVER LAURA -> ARTICLES ABOUT LAURA
MIJN LINKEN PAGINA -> LINKS
Lars Voncken -> Baby brother born 27-1-2003